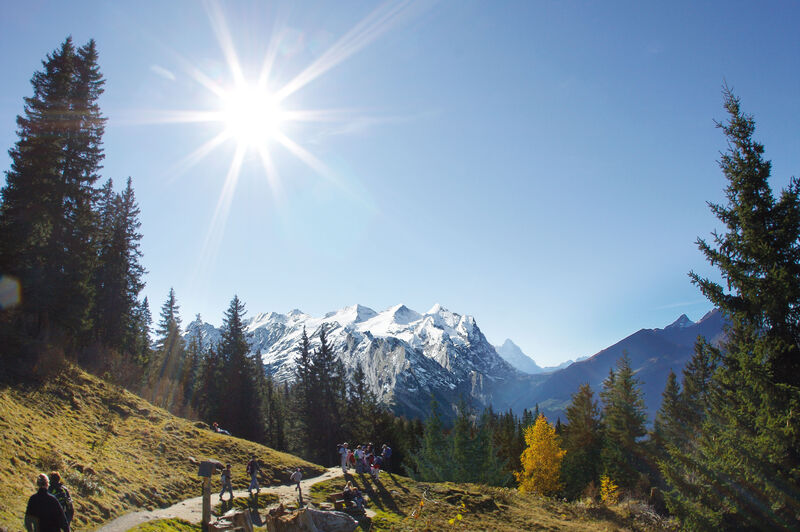 The region Meiringen - Hasliberg offers a big variety of nature and sport opportunities.
The Haslital is the starting point for hikes, climbing and motorcycle tours and bike experiences. You like to take it easy? Right next to our hostel is the Badi Meiringen. Badi Meiringen is an outdoor swimming facility. Even the Aare Gorge is only a short distance away from our hostel. Another plus point for mountain lovers: The station from the cable car company Meiringen-Hasliberg is only a 5 minute walk away from the hostel.
YOUR COMFY AND REASONABLY PRICED HOSTEL IN MEIRINGEN
You are looking for a reasonably priced and clean accomodation in the heart of Switzerland? Simon's Hostel is your personal hostel for your unforgettable stay in Haslital. Let yourself inspire from the wonderful environment and the familiar atmosphere. Book your room now.
THAT'S WHAT MAKES US SPECIAL
We are open and creative when it comes to fulfill your wishes. We like to aim us to your special needs.
We are not a standard hostel. We are more than that. We want you to feel at home with us. That's why we clean the rooms often and thoroughly. So our guests feel welcome from morning until evening.
Our location is unbeatable. Cable cars, sport and leisure activities, public transportation, parking or shopping facilities. Here you have everything close by.
THAT'S WHY YOU SHOULD BOOK US
SIMON'S HOSTEL: YOUR HOSTEL AT THE BEST LOCATION
Flexible, central and inexpensive